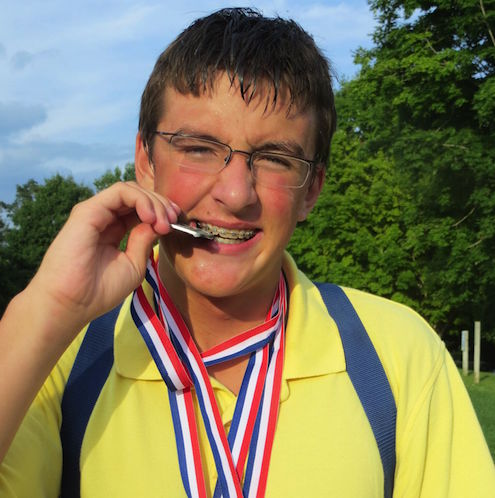 Eighteen-year-old Jake Cogburn grew up in the club pool, competed on its swim team for ten years, and now plans to swims on the club team at High Point University.
"Swimming has been a really consistent part of my life," he says. "I have no plans to stop now."
Jake started on the country club team when he was five years old. He went on to swim for the local YMCA team, with two-hour practices every day. That work paid off, and he was named Mountain Athletic Conference Swimmer of the Year during his junior year of high school. His favorite event to swim is the 100m backstroke, but of all the meets he's competed in, one strenuous competition still stands out.
"When I was 15, I swam a meet called the Ironman, where you swim every single high school race in one afternoon," he says. "I felt great afterward, like I had accomplished something that a lot of people can't do."
His love of swimming goes back to Country Club of Asheville's summer swim team. He also found encouragement from his summer swim team coach and private stroke instructor, Ann Sims, or "Mrs. Swims" as he and his friends affectionately used to call her.
"Ms. Sims had a big impact on me when I was young," says Jake.
His mother, Julie Fields, agrees.
"Country Club of Asheville swimming had a huge impact on his move to swimming as his sport of choice," she says. "The beauty of the club's summer swim league is that it's not so compet- itive. It's more about learning. The kids all develop friendships."
As for all those years of early practice hours and the time commitment?
"Totally worth it," says Julie. "To have this be the thing he loves and does so well... it's a great feeling. And it all started at the country club."