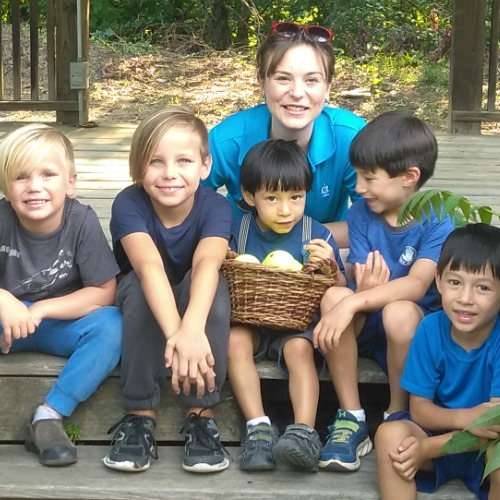 Clubs offer tons of fun for all ages, from camps to nights out
Modern play has taken on a new meaning and direction as parents and childcare advocates incorporate applicable education into everyday activities. STEAM — science, technology, engineering, art, and mathematics — careers are the fastest growing in the country and salaries are sometimes more than double non-STEAM jobs.
Many McConnell Golf clubs offer camps during summertime and shorter school breaks to help kids (and parents) get the most out of their time away from school. No matter the occasion, camps are planned to maximize fun and feature a different theme each week over the summer — or for a day the kids are out of school, like President's Day or a teacher workday.
The Country Club of Asheville has a diversified camp line up for kids ages 6-12. Themes include wet 'n wild, creative arts, and nature explorer. Field trips to an area bird sanctuary and indoor entertainment facility are included for the older kids. CC of Asheville also offers mini-camps for children ages 2 1/2-6 that run both full and half days. Here, the little tots learn about art, science, dancing, nature, and fairytales in age-appropriate and entertaining ways.
The Kids Club at CC of Asheville incorporates STEAM learning into the daily activities of even the smallest children in the staff's attentive care while filling a need for childcare that many parents grapple with when they begin families.
"It's not like a YMCA where kids play and do what they like until the parents pick them up," said Laine Kovac, a former preschool director who now serves as director of activities at CC of Asheville. "We use the Learning Box Preschool curriculum, which centers around two different themes every month. Each week the children learn about different shapes, letters, and colors. They also learn sign language and focus on art and music."
Beginning in 2018, the club offers two hours of free childcare per day for parents who remain on-site. This frees up time for moms and dads to grab a workout, practice on the range, or meet up for a tennis match. Drop & Play is available for up to four consecutive hours and mini-camps are also offered for non-schooldays; ages 2 1/2 - 10.
Many CCA members happily use the Drop & Play program and appreciate the steps taken to ensure a vibrant learning community. It is so popular that the Kids Club is going a step further.
"Hopefully by next January we will be fully licensed so we can offer full-time daycare," said Kovac. "It's a big perk of being a member and the cost is significantly less than other full-time daycares."